The Ghost of Isadora Steward called a gathering in the old town this evening to announce the new design of the community garden. She had a hard time staying focused fading in and out as spirits do. She was most excited about the new flowers that have sprouted named after the citizens that gathered changeling seeds during the Sage Advice Quest a few months back. Before whisking us off to view natures glory she warned that during the garden change some things sadly disappeared. The giant whimsical mushrooms died, the pixies flew away and all the snow melted but that was not all !
It was a rather large crowd that gathered and the early arrivals included Skye, Lady M. Z'Muir, Esmeralda, Lady Moonrush, Revenge, Shumer, Victoria Lynn, blanc De blanc, Dongerino, Cassandra, Bloodsaken, Kohaku, Prometheus, Tizzle, Dreadnaught, Zektbach, Annie Silverwing, Leian, Venekor, Nille, Savannah, Pure Joy and Lady Kissey.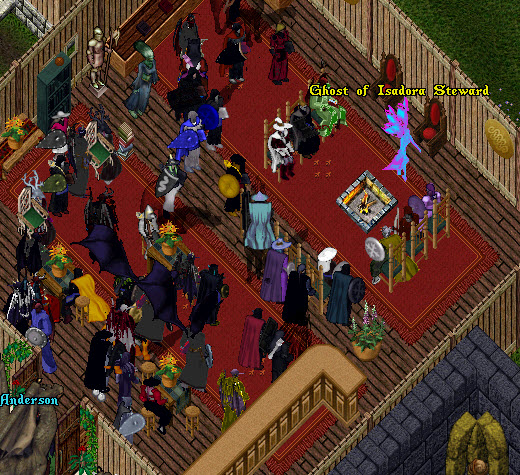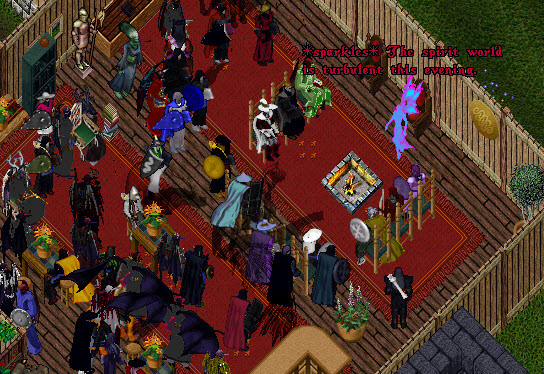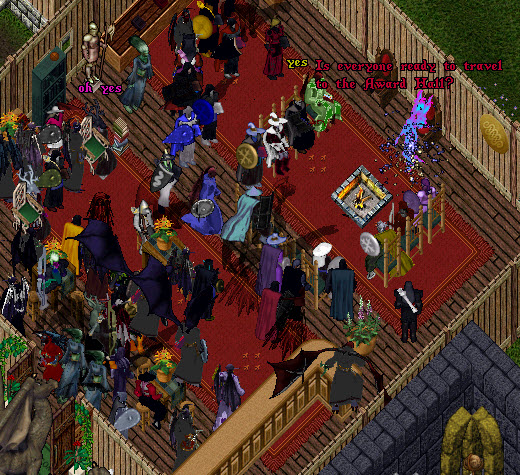 As we entered the lovely gardens surrounding the Awards Hall Isadora mentioned there are a few areas that have been munched upon, a few garden pests. Before anyone could even think of a lovely garden stroll a very large Demon Gopher appears digging holes, tossing soil and chewing on flowers. The crowd went crazy at the disregard of such beauty and they went after the gopher only to be invaded by all types of pests. This was bug and plant wars! Ravenous Aphids hopped off of leaves trying to suck the blood of the visitors. Aphids were the least of ones concern. Quickly many Blood Thirsty Slugs, Evil Dandelions , Killer Weeds and even Devil Deers appeared. They were all exterminated, however a few human lives were lost.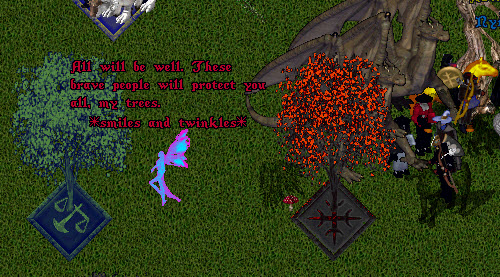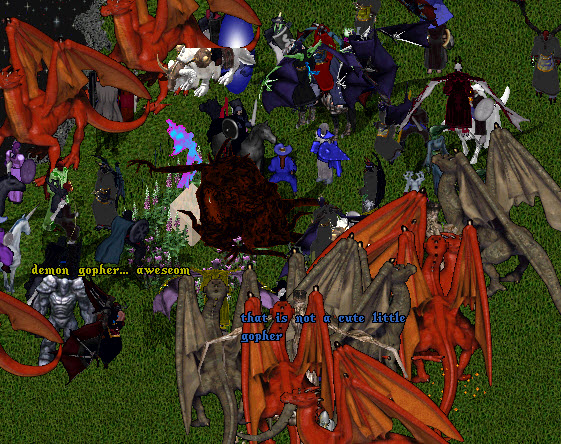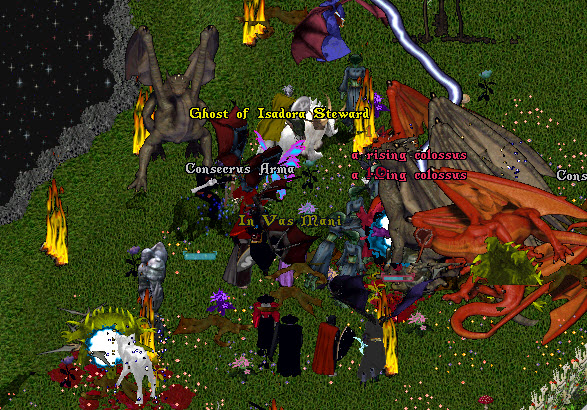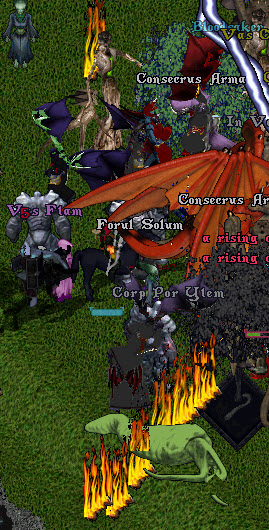 .
Though all the pests were killed the Demon Gopher was still at large. Everyone gathered their strength and went after it. It was a long and hard near death. He was beaten into submission and tamed and will guard the gardens from here after from the evils of insects and weeds. With all under control the Ghost of Isadora Steward with the large Gopher by her side gave a formal dedication to the new garden, a place for all the grand folks of Great Lakes to enjoy.