Hawkwind called out for a gathering in the courtyard of Blackthorns Castle. First to heed the call were Ayla, BillieBrambles, Esmeralda, Skye, Daanyick, blanc De blanc, Yarika, Monica, Quinn, Lord Maxwell, Deavous, Cheshire Cat, Nille, Wolfe, Red Hot and JD, with many to follow soon after.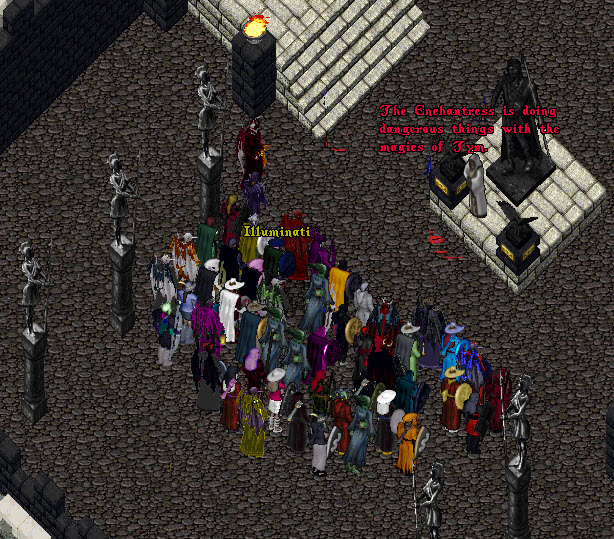 .
Minax was the reason for the urgent call. She was up to her old tricks and trying to change history. To stop her the recovery of four gems must happen. Hawkwind called Sir Geoffrey in for the assist.
.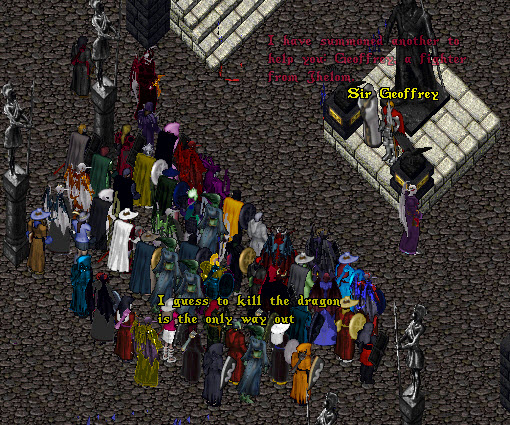 .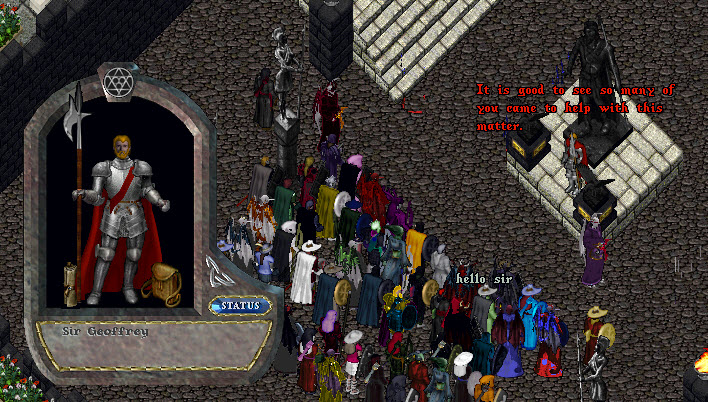 .
Sir Geoffrey guided the group to the place where the first gem could be obtained but that was to be no easy task. The gem was in the ownership of one very large Black Dragon. Instructed to relocate to the castle bridge Sir Geoffrey opened a magical gate that transported all to the lair of the Big Black Dragon which was nested on a pile of gold, gems and other treasures.
.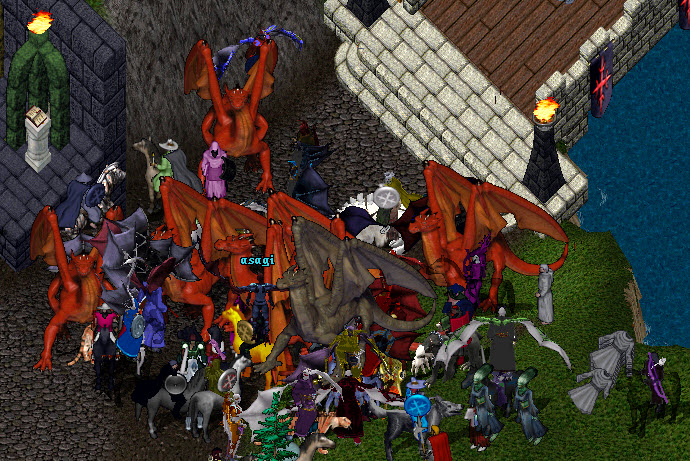 .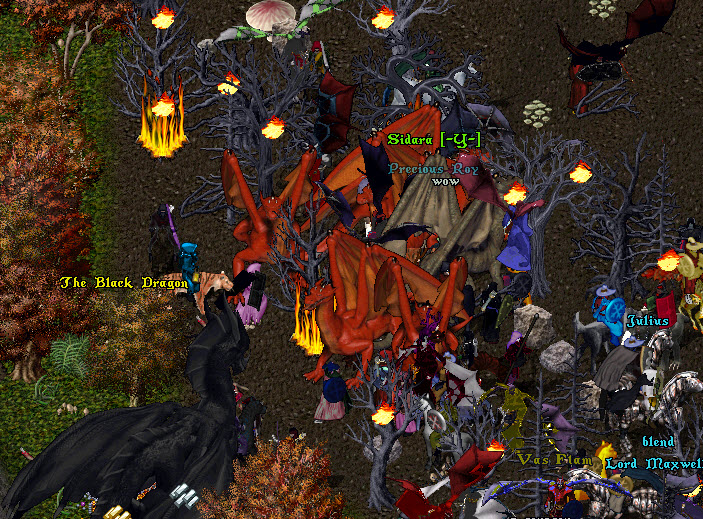 .
The Black Dragon was none to pleased with the invasion of his nest. The crowd asked for the sapphire eyes and The Black Dragon gave out a big puff and one could see a smirk on his face. He went into much personal history and spoke of the betrayal of Taril, his attack on Luna and the lies. Kill Taril and return to me and you may get the sapphires was the promise he made. Once again Sir Geoffrey guided the way. First to the tatters of a crypt above ground then the secret passage way into the bowels. Taril rests in the center of the crypt so many fierce evils thing had to be killed before reaching him. I cannot lie, there were deaths and not all were evil.
.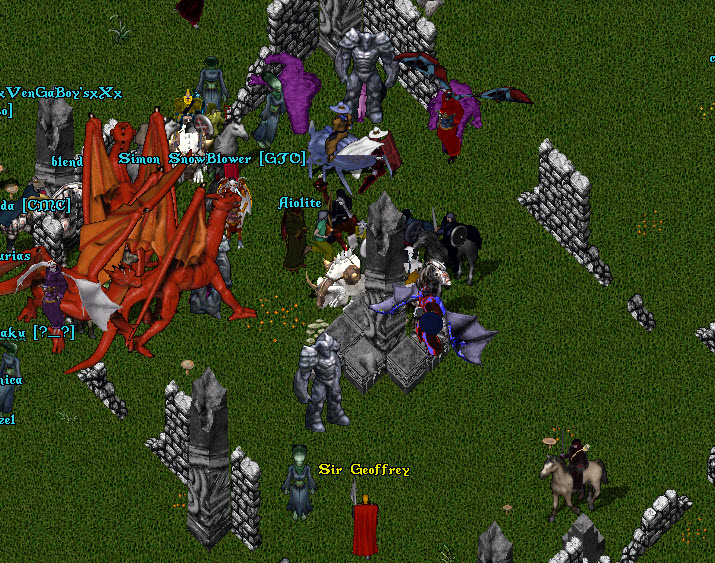 .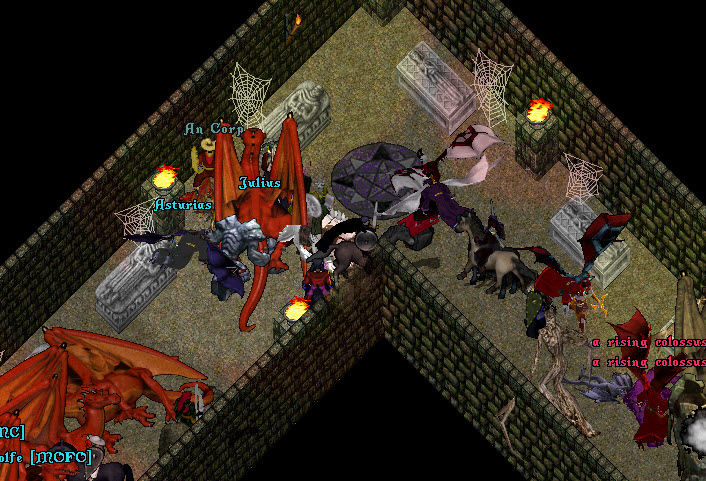 .
Taril was killed and back to The Black Dragon the group went, though many had missing body parts and rather rough looking and weak. Upon seeing the crowd approach The Black Dragon laughed stating he would not keep his word and let loose with a wide assortment of evil creatures upon the warriors. There was bloodshed in every direction. It took some time but The Black Dragon was downed and the sapphires collected. Barely able to get about, the mass moved back to the courtyard where Sir Geoffrey handed the sapphire to Hawkwind. The journey is not over !
.